LANAP®/LAPIP® - San Francisco, CA
Advanced Laser-Assisted Placement For Permanent Smiles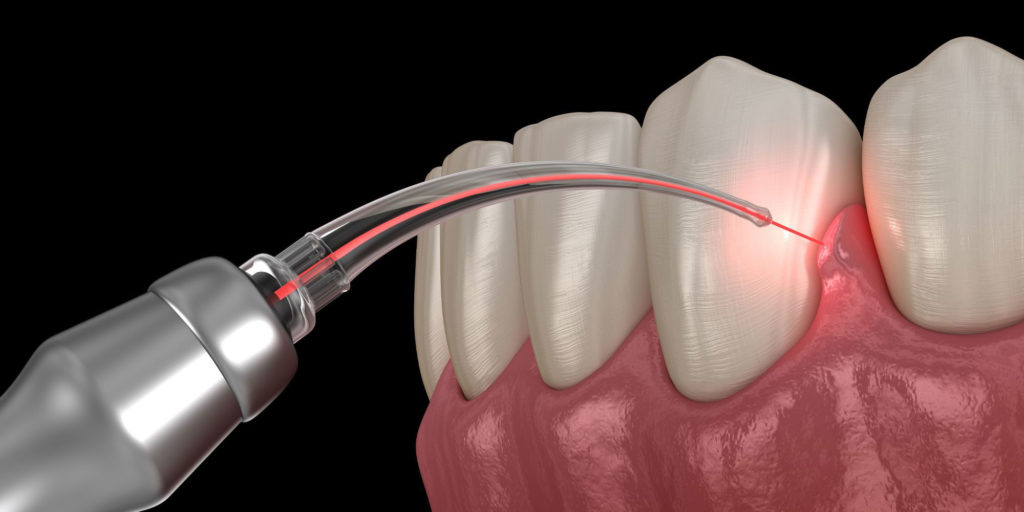 State-of-the-Art Technologies, Premium Solutions
It's no secret that dental technologies have evolved over the years. Here at Implants Pro Center, we are proud to offer these advanced dental technologies to our patients to create comfortable visits with predictable results. The PerioLase MVP-7 laser machine has revolutionized gum treatment and helped with our dental implantation treatments. Our PerioLase MVP-7 is executed using the FDA-approved protocols of Laser-Assisted New Attachment Procedure (LANAP) and Laser Assisted Peri Implantitis Procedure (LAPIP), as well as its usage in surgical protocol in laser assisted implant surgery. Dr. Mohamed Ali can help you avoid bothersome gum health issues and offer countless benefits during and after your dental implant surgery through innovative procedures that bring less discomfort, less bleeding, and more precise and predictable results with faster recovery times to create smiles that are healthy and beautiful.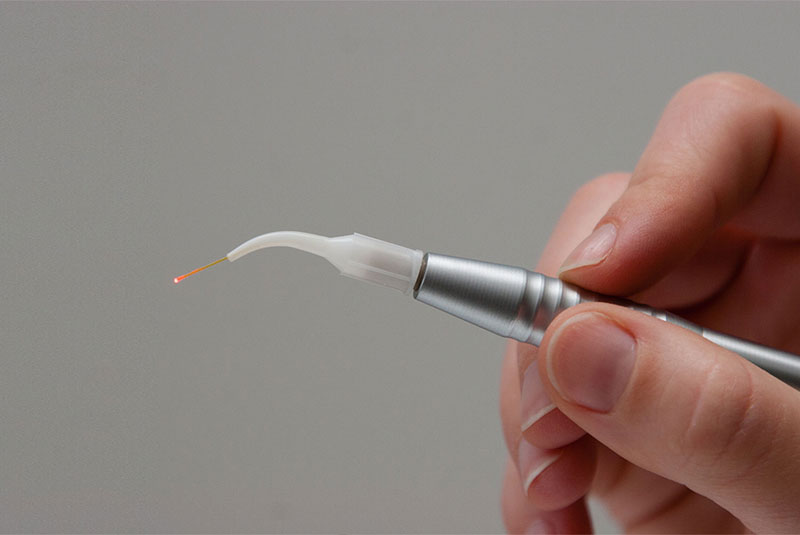 All-In-One Advanced Laser Dentistry
PerioLase MVP-7 is the latest technology with a scientific basis when it comes to preparing your mouth for dental implant placement. The PerioLase MVP-7 laser combines the function and benefits of sharp dental instruments, sutures, and medications into one amazing instrument. Since PerioLase MVP-7 is laser-based, it uses light instead of sharp instruments to perform an array of functions, such as preparing your oral cavity for dental implant placement and ridding your oral cavities of harmful bacteria. PerioLase MVP-7 is a laser which is different from any other laser, distinguished by its unique feature of utilizing digitally controlled pulse durations to produce the same electrical wavelength emitted naturally throughout our bodies' cells. This translates to increased signaling of the repair mechanism in the human body to repair bone and gum/soft tissue deficiencies. It is so advanced that the PerioLase MVP-7 laser encourages the attachment of healthy gum tissue to bone in your jaw and mouth. PerioLase MVP-7 and guiding LANAP protocol not only allows us to painlessly and precisely sterilize the area used for the dental implant, but improves the overall healing of your gums at a faster rate. PerioLase MVP-7 and guiding LANAP protocol also aids in sealing off surgical sites and sutures or stitches and instantly eradicates bacteria and infection from the gums as it crosses tissue, eliminating the need to medicate the area. Dr. Ali and our team have mastered protocol when it comes to LANAP and laser assisted implant surgery to provide a seamless and comfortable surgery more than ever before.
The Benefits of Laser Dentistry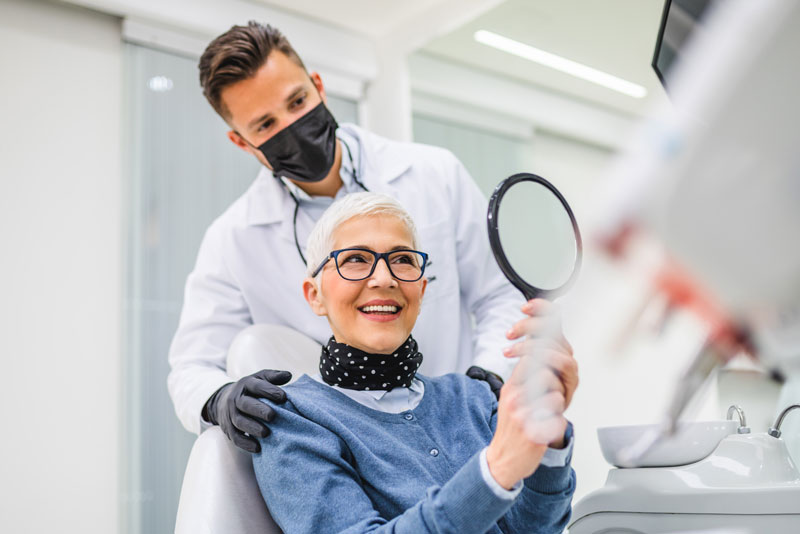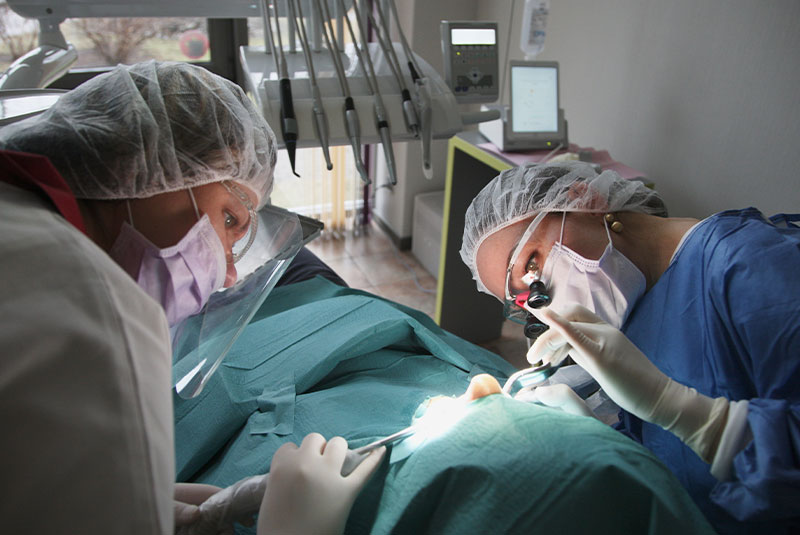 Healthy, Permanent Smiles With Laser Assisted Implant Surgery
Dental implants are the premium permanent solution offered by Dr. Ali and help create a healthy, beautiful and permanent new smile for qualifying patients. When using our PerioLase MVP-7 laser in dental implant surgeries, we are able to sterilize the surgical socket before placing the dental implant, which provides for a faster recovery time by increasing the production of growth factors and cell population for desirable bone and gum formation. The PerioLase MVP-7 is minimally invasive, which makes for a much more comfortable surgery with less inflammation and pain for each patient. Here, we help keep your smiles permanent and healthy for decades to come with the quickest recovery time!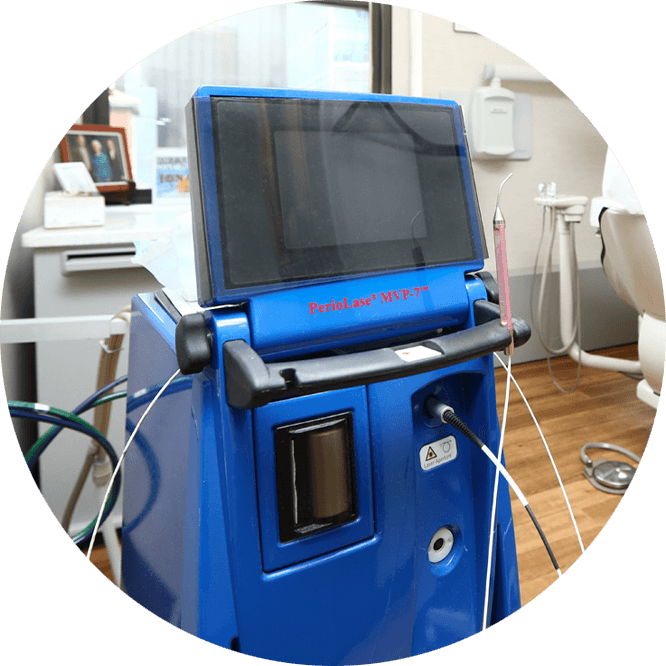 Providing Alternative Options to Treatment
PerioLase MVP-7 is also utilized in LAPIP (Laser Assisted Peri Implantitis Procedure) protocol. The laser is used in this situation to provide treatment and extra lifespan to ailing implants. In some qualifying patient situations, the PerioLase MVP-7 and supporting LAPIP protocol can potentially provide a solution to implants which have become unstable. The PerioLase MVP-7 could help to restabilize the implant and induce healing in surrounding bone on the scientific basis of utilizing the same electrical wavelength emitted naturally throughout our bodies' cells, hearts, and so forth.
See what laser dentistry can do for you!
Schedule your consultation with Dr. Ali today.
I understand the information disclosed in this form may be subject to re-disclosure and may no longer be protected by HIPAA privacy regulations and the HITECH Act.