Finding the best dental insurance for your dental care is not an easy task. It is not only about finding a provider. Choosing the right plan and getting a dentist in your area of stay is another major factor. When you get everything right, a lot of your dental worries is taken care of. Implants Pro Center, San Francisco, provides you the best ever care.
Dental Insurance works like any other medical health insurance. Health insurance plans offer additional benefits, such as vision and dental coverage. However, dental insurance which covers your dental needs may cost you much lesser than health insurance. Catch 22 would be to know what the plan covers when it comes to dental care. It is essential to know what dental procedures are included in the policy. Not all dental procedures are covered under all dental care plans.
Choosing the right dental insurance for your dental care can be an actual struggle because you always have to battle and struggle to figure out the best deals between the deductibles, co-pays, coverage, and premiums. It is complicated and perplexing. However, you've to reach a point in your life where you've no choice than to figure out what is best for you. Most health insurances cover dental problems, but one must check the appropriate deductibles. In most cases, dental insurance, plans, or policies have limited coverage — gum-disease treatments, crowns, and root canals have high costs and are not covered by your general health plan.
Some important points to consider when choosing your dental insurance are:
1. Group Coverage: Find out if you can get group coverage.
Majority of people have their dental insurance covered through their employers. Public programs such as Medicaid and health insurance policies, including the American Association of Retired Persons (AARP) which includes its offers include Medicare supplemental insurance. Blue Cross Blue Shield plan called BlueCare are few examples of coverage that does not have a waiting period for preventive services and many non-surgical procedures.
2. Individual Policies - Check
Individual Insurance Policies are tailored and are limited with benefits offered compared to group policies. When considering individual plans, you must do a comparison shopping of getting price quotes from as many insurance companies as possible and have a face-2-face talk with them to understand the coverage. Here the surprise is when you buy the policy and sign up a waiting period and delay is to be expected. The deferral is usually six months to a year between enrollment and the actual onset of coverage of some services. There are also specific dental insurers that are rated very high and with no waiting periods.
3. List of Dentist in the Network.
Preferred Provider Organization (PPO) and Dental Health Maintenance Organization plan usually limit your dentist network. Indemnity insurance plans allow you only to see the dentist of your choice, but PPO's and DHMO is limited to the dentist of their networks. You must ensure you ask your dentist or check with your dentist which insurance and discount plan he or she accepts.
4. Know What the Policy Covers
A careful review of the coverage and knowing what the policies cover is vital. Reading between the lines and understanding the procedures covered and the cost will give you a head start. Generally, all dental insurance includes preventive care such as dental x-rays, cleaning, and regular check-ups.
There are several dental insurance companies in the United States. With a plethora of these companies and plans, things start becoming very confusing. To make your task a little easier, we have curated a list of some of the best dental insurance companies which you can consider.
Some of the best dental insurances in the United States are: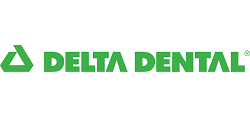 Delta Dental is the most extensive dental plan system in the United States, and the DDPA association is composed of 39 independent Delta Dental member companies operating in all 50 states and the District of Columbia and Puerto Rico. They are a non-profit organization with a few of the member companies that have for-profit segments. The Delta Dental system is now the leading dental benefits provider in the country and the industry leader.
Advantages: Network of more than 145,000 dentists and 292,000 office locations. Delta's PPO Direct and PPO Direct Plus plan feature no waiting periods for Type I diagnostic and preventative services, which includes exams, cleanings, and X-rays. Type I services are covered at 100%. Type II services (relatively necessary procedures like fillings and extractions) have a six-month waiting period and are covered at 70%. Type III services (significant procedures, including crowns and dentures) have a 12-to-24–month waiting period and are covered at 30%.
Disadvantage: All coverage options and plans are not available in every state.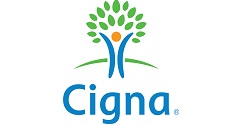 Cigna is a global health service company around the world. Cigna is an American worldwide health services organization based in suburban Bloomfield, Connecticut and Philadelphia, Pennsylvania. The company mission to improve the health, well-being, and peace of mind of those they serve. Cigna concentrates in a wide range of health care benefits, products, and services for expatriate employees of multinational companies and organizations. Cigna products and services are provided solely by or through operating affiliates of Cigna Corporation; including Cigna Insurance Company, Cigna Dental Health, Inc., or their affiliates. Cigna runs a full-service staff-model health maintenance organization (HMO) with satellite clinics throughout the region, known as the Cigna Medical Group.
Advantages: No co-pays or deductibles for routine x-rays, cleanings. Gives customers a chance to compare and based on affordability, pick a network dentist of your choice — customer service around the clock. Affordable dental plan choices to people of all ages, nationwide. Choose dentists from a national network of over 90,000 dentists at over 286,000 locations
Disadvantages: Not all preventive dental care is covered; athletic mouthguards are not included. Frequency limitations apply. Charges are adjusted on customer age and geographic location. Waiting periods may apply to restorative and orthodontia services. May pay more for out-of-network costs if the dentist's charges exceed the amount Cigna reimburses for billed services.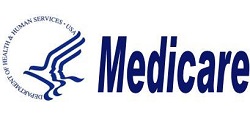 Medicare is a federal health insurance program. Medicare comes under the Social Security Administration (SSA) and is controlled and administered by the Centers for Medicare and Medicaid Services (CMS). Medicare is partially funded by payroll taxes from most employers, employees, including self-employed people. The Medicare program deals with basic coverage to help pay for things like doctor visits, hospital stays, and surgeries. The funding of Medicare is a combination of a payroll tax, beneficiary premiums and surtaxes from receivers, co-pays and deductibles, and general U.S. Treasury revenue.
Medicare in the USA is divided into four Parts A, B, C, and D.
Part A (hospital coverage): Covers inpatient hospital, skilled nursing, and facility care and home care health maintenance;
Part B (medical coverage): Covers doctor visits, outpatient services, diagnostic screenings.
Part C (Medicare Advantage): Medicare Advantage (MA) plans offered through private health insurance companies. If one joins a Medicare Advantage plan, you still have Medicare, but the difference is that the plan will be covered the original Medicare also offer extra benefits, (so you're not missing out on anything). Medicare Advantage plans come in a wide-ranging variety of forms, including health maintenance organization (HMO) and preferred provider organization (PPO) plans.
Part D (prescription drug coverage): This is only offered through private health plans.
Advantages: Low monthly payments, Medicare offers a wide range of flexibility.
Disadvantage: No Vision, Dental, and hearing benefits with the original Part A and B Medicare.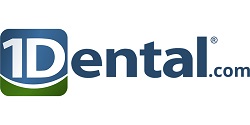 Incorporated in 1997, headquartered in Fort Worth, Texas. 1Dental.com a dental discount company rated in the top ten dental insurance companies provides public access to excellent dental services at affordable annual prices. 1Dental.com is a dental discount company providing access to quality dental services at affordable rates. 1Dental.com works in partnership with leading insurance carriers such as Aetna and Careington International to service thousands of agents, affiliates, and new members.
Advantages: Functions like a membership club, members pay a premium and go to any in-network dentist regardless of the treatment required. When the patient joins 1Dental.com, they then get access to discounts within the provider network. The most significant advantage at 1Dental.com is that the patients pay a lower fee at the dentist for any treatment received. The discount plans allow members to see the dentist as often as needed. 1Dental.com's has a state license in good standing. It is ideal for anyone who has a pre-existing condition, while other insurance companies exclude those with prior dental problems.
Disadvantage: The dental discount plans are ideal for only those who have conditions that require immediate attention and do not have dental insurance through their employer. One must only see in-network providers who have agreed to the discounted prices your dental savings plan offers. Actual discounts will vary based on the geographic location of the dental provider and the services provided.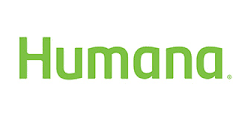 Headquarters in Louisville, Kentucky, Humana, is one of the largest providers of dental insurance in the United States. The company sells individual insurance, Medicare plans, and group health insurance plan to businesses. The company administers the TRICARE health insurance program for the United States military and also is a provider to the PGA and Champions golf tours.
Advantages: No waiting period for discounted services and preventive care in most states; details vary by state. For extra savings using a dentist who is on the network is recommended — no waiting period for discounted services and preventive care. Permits you to choose any dentist, in or out-of-network. Essential dental services, including root canals, crowns, and denture, are covered.
Disadvantage: Not all dental health plans offered through Humana cover orthodontic procedures. The charges for seeing a dentist outside of the preferred provider network are more than those within the network. The annual deductible does not apply to discounted services.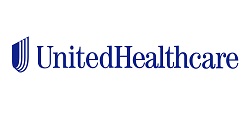 UnitedHealthcare is a diversified Fortune 500 Group Health insurance company. UnitedHealthcare offers health benefit plans and services nationally. Customers include large nationwide and public sector employers, mid-sized and small businesses, individuals and even military service members in the TRICARE West region. UnitedHealthcare Medicare Advantage options are also available in 40 states.
Advantage: Dental coverage available for both individual and employer plans. Great for Medicare individuals. No medical underwriting requires — no deductible or waiting period for preventive care.
Disadvantage: Plans do not include coverage for orthodontic care.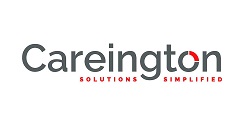 Careington offers dental care savings plans in most parts of the United States of America. Careington is one of the best dental insurance companies for seniors. Careington offers dental savings plans for individuals and businesses across the country. Membership-based programs offer savings on preventive dental care and treatments to individuals, families, and larger groups, such as businesses and unions. Members have a dental care provider within a 50-mile radius. In cases where there are no dental care providers available, participants may propose any other provider for addition in the Careington network; then a representative contacts the nominated dental care provider to explain how to participate in the network.
Advantages: Customers save 5% to 60% on most dental procedures, including unlimited cleanings, routine oral exams, and significant work such as root canals, dentures, and crowns — 5% to 20% savings on orthodontics. Specialties include Endodontic, Oral Surgery, Orthodontics, Pediatric Dentistry, Periodontics, and Prosthodontics where available Cosmetic dentistry such as bonding and veneers.
Disadvantage: Plans could be unavailable or restricted. Plan not available in Vermont or Washington. The choice of discounts will vary depending on the type of provider and service.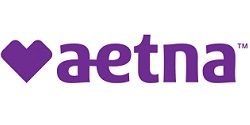 Founded in 1853, Aetna is a Connecticut-based managed healthcare company headquartered in New York City. In the United States, Aetna Inc. is one of the largest providers of health insurance and related benefits. Aetna sells health insurance plans and associated services, such as dental, disability pharmacy, group life, and long-term care insurance. Aetna upholds a network of over a million healthcare providers and services over 30 million policyholders nationwide. Aetna Dental offers a variety of dental insurance options for individuals, families, and groups. It has one of the largest networks of dentists, making it very accessible for everyone. In addition to health insurance, the company offers dental, pharmacy, group life, disability, and long-term-care products. Aetna provides plans for businesses large and small, in all 50 states. Thirty-six are presently enrolled in health maintenance organizations (HMOs) and thirty-four percent in preferred provider organizations (PPOs). Seventeen percent in point-of-service (POS) plans, and eleven percent in traditional indemnity plans. Anyone can enroll in an Aetna dental plan, even if one doesn't have dental insurance through your employer.
Advantages: Dental maintenance organization (DMO) is obtainable at a lower cost than a traditional dental PPO insurance plan. Primary care dentists (PCD) referrals and preauthorization are only required when specialty care is needed. No references are necessary for orthodontia on when covered. Offers a PPO plan to those who pay 50% or more of the premium. It has a PPO II network that is a vendor-based network. That adds thousands of PPO dental practice nationwide. Dental Indemnity Plans, No referrals required. Members can visit any licensed dentist. Aetna's name for reliability and speed in paying claims is top.
Disadvantage: One major drawback with Aetna Dental is that it is only available as a stand-alone policy in Arizona, Delaware, Illinois, and Pennsylvania. Members pay the dentist then get reimbursed for eligible services.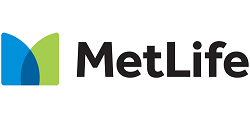 MetLife is one of the leading insurance, annuities, and employee benefits providers around the world. Founded in New York in 1868, the company services 100 million customers in over 50 countries, providing with a wide array of products and services such as life, accident, health, critical illness, and property and casualty insurance. The MetLife dental network includes over 146,000 providers, so finding the right dentist is easy. Metlife Dental specializes in providing dental insurance for groups and is currently one of the top providers of dental insurance in the country. Included in their Dental PPO plan is full-service coverage for retirees, a big plus when enhancing retirement benefits.
Advantage: Negotiated network dental fees are typically 15-45% below community-average charges. Defined costs for materials and procedures requiring multiple services (e.g., root canals, crowns, and bridges) – minimizing fee confusion. More than 400 covered procedures include co-pays for services such as implants, veneers, white fillings, IV sedation, general anesthesia, and nitrous oxide. A PPO gives you flexibility - choose from our extensive network of dentists or see an out-of-network dental care provider. Save on out-of-pocket costs with the comprehensive coverage of the HMO network.
Disadvantage: Savings from enrolling in the MetLife PDP will depend on numerous factors, including how often participants visit the dentist and the fee for services rendered. Plan provisions regarding eligibility and late entrants apply. Out-of-network benefits are payable for services provided by a dentist who is not a participating provider. The Reasonable & Customary charge is based on whatever is lowest among (1) the dentist's actual cost, (2) the dentist's standard charge for the same or like service or (3) the fee of similar dentists in the area for a similar service or services.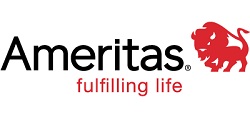 Ameritas is a Nebraska-based mutual insurance company founded in 1887. It offers a wide array of products and services, including health, life, and dental insurance, financial services, and other employee benefits — freedom to choose any dentist and network plan options, with over 428,000 access points. Ameritas holds the best rating of A (Excellent), an S&P rating of A+ (Strong), and an A+ rating. Ameritas Dental Insurance offers plans catered towards individuals and families. Rather than relying on dental insurance provided by your employer, Ameritas promotes independence and is excellent. Ameritas also offers discounts on prescriptions from Walmart or Sam's Club pharmacies, which could save you a couple more dollars on dental treatments.
Advantage: Ameritas Dental focuses its services towards providing individuals and families with better dental coverage. It gives them independence in choosing dental plans tailored to their specific needs. Individual dental insurance plans offer coverage for specific needs, like orthodontic care and immediate coverage for major dental work. One or two exams and cleanings per year plans. All plans offer vision, dental, and hearing care benefits with no waiting or elimination periods.
Disadvantage: Covers all treatments, but Major services are covered with extra premiums. When you visit an Ameritas PPO network provider, the amount allowed for each covered procedure is based on the Maximum Allowable Charge (MAC). Dental facilities not covered under a dental benefit program. See your policy or brochure for full details on what your PrimeStar plan includes.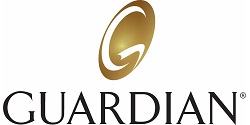 Guardian Life Insurance Co. is among the largest mutual insurance companies in the nation. Founded in 1860 and headquartered in New York, Guardian offers a wide array of products, including life and health insurances and financial services. Guardian holds an A+ rating with the BBB. Guardian Dental is part of a series of insurance products, including accident, critical illness, and pets insurance, offered through Guardian Direct. Guardian Direct is backed by The Guardian Life Insurance Company of America®, one of the insurance industry's most stable companies. Guardian offers individual and family dental insurance plans with coverage, including regular exams, cleanings, and x-rays. Consumers also have the option of looking for either Preferred Provider Organization (PPO) or Dental Health Maintenance Organization (DHMO) plans–or both.
Advantage Preventive services include the most routine dental services, such as oral exams, cleanings, and x-rays. Essential services include complex dental services, such as fillings and simple extractions. Major services include even more complex dental services such as crowns, oral surgery, and endodontic services. Guardian offers dental diversity insurance like the Direct: (1) Individuals can directly purchase Guardian dental insurance through Guardiandirect.com. (2) Employer-provided is when Guardian group dental plans are offered to employees as part of their employer-provided benefits package. (3) Healthcare exchanges are Guardian dental plans available in some states through federal or state healthcare exchanges. (4) Retiree-Employers can choose to offer Guardian individual dental plans to employees when they retire.
Disadvantage: The plans available for applicants differ to state requirements. Guardian's coverage is limited to a few states.
Finding the right dental insurance provider can be uphill. If you are paying out-of-pocket, then finding the dental plan that fits your needs and overall well-being is essential. Maximize your money, get expert advice, and consult your dentist for the best options. If you would like to know more about which dental insurance you should go, then good research is required and visiting us at Implants Pro Center™ to get advice can help you get some good direction of which are some good insurance suitable for you.
At Implants Pro Center™, San Francisco, we accept Medicare, dental, & health PPO Insurances, thereby reducing your worry about the cost of dental implant treatment or any oral surgeries. We also have a tremendously experienced and caring staff who will provide life-long care, maintenance, and support. Implants Pro Center™, San Francisco, is also equipped with all the modern technologies like CT-Scan, Intravenous Sedation, Platelet Rich Fibrin, etc. in order to provide nothing less than the best of services. You will be completely at ease for any of your procedure. So just sit, relax, and get your dental insurance advice. Feel free to get in touch with us to schedule your free consultation.