New Teeth in Just One Day!
With the latest medical advances, it is now possible to place a dental implant and establish with the final replacement crown, bridge or dentures instantly ensuring you return home with your new smile in the same day. The same-day dental implant is a process where patients can have dental implants placed and fully functioning teeth attached in just a single day. The treatment is simple, quick, and there is no need to wear a temporary denture. It is used to replace a single tooth, multiple teeth, or to anchor a complete set with denture stabilization as well.
Having missing teeth is no fun. It is embarrassing, inconvenient, and uncomfortable. Millions of people in the United States alone have benefitted from dental implants. But sometimes, because the procedure takes months, the long waiting time for a new set of teeth is awkward. That's why same-day dental implants are an excellent option for many patients as it saves time.
The Need For Same Day Dental Implants
Same-Day Dental Implants treatment helps: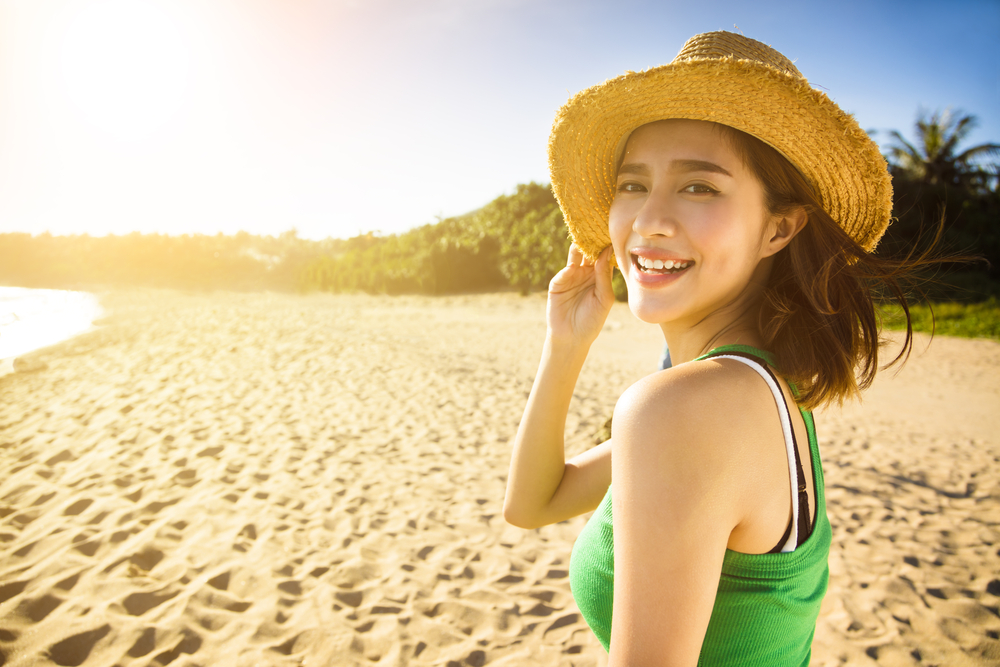 Achieve a more confident smile
Cater to the issue of missing teeth
Reduce anxiety levels on your appearance
Make you feel happier from within
Be more confident in your profession and social situations
Same-Day Dental Implants Benefits
At the same time, every dental implant procedure has a plethora of possible benefits.
To save time, as it needs just one visit or a few visits, sometimes it gets done in only one visit. Fewer visits mean you don't have to spend a lot of time with the dentist, and that also means you will get your teeth back quicker. Because, remember, traditional implants can take a month for restoration.
The gums to fit with the crown better because in the same day dental implants, immediately after the procedure the crown is put, the gums will often grow around it, making it look more natural.
Hence, the one-day dental implant helps the gums grow around the crown better, and since it only involves one surgery it takes less time on the dentist's chair at our San Francisco office. This is, of course, assuming the immediate dental implants are successful, and there's about a good 70% chance of it being successful.
The Procedure Of Same Day Dental Implants
At our San Francisco office, the dentist may make you go through a few tests like X-rays, a CT scan, and photographs of your mouth. The results will offer the dentist a much better idea of what to expect. Then he/she will make a blueprint of your mouth and the procedure plan. Then, you will be given anesthesia, usually the kind that puts you to sleep during the surgery. However, your anesthesiologist may go for local anesthesia. The dentist next will begin the procedure using the guide, once you're asleep or the area is numbed because of the anesthesia. Then they will attach the crown to the dental implant soon after the surgery is done. Once the anesthesia wears off, there will be some minor discomfort temporarily. This discomfort and pain are true as with any surgical procedure considering the surgeon cuts into your gums and drills into your bone. The dentist will help lower your pain by prescribing pain medications and offer pain-relief solutions, like some rest and ice packs. The procedure for same-day dental implants involves anesthesia, cleaning the surgical site, placing the dental implant into the jaw bone, then putting the crown right away. This is the usual process for getting immediate dental implants. However, depending on your circumstances it may vary slightly on what your dentist recommends you, after your examination.
Who Can Avail Same Day Dental Implants?
First of all, you'll need to talk to your dentist to see if you're a candidate.
Once done, you will probably go through an extensive screening process to see if you're a right fit, for which you should have:
Good overall physical and oral health. This means that if you have an autoimmune disease if you smoke if you have any major hygiene issues or some chronic disease, you may not be the right fit for dental implants immediately.
No issue of bruxism (teeth grinding) or teeth clenching, a one-day implant may not be best for you as those things can affect the long-term prognosis of implant therapy.
How Long Do Same Day Dental Implants Last?
Dental implants have been used for more than 30 years to replace missing teeth. As with natural teeth, they can be damaged by trauma and affected by gum disease and poor oral hygiene. However, if they are looked after like healthy teeth, they can last a lifetime.
How Much Does Same Day Dental Implants Cost?
As every case varies, it is difficult to say precisely how much same-day dental implants cost. But in general, these types of implants cost between $3,000 and $30,000, depending on how many artificial teeth you need, what kind of dental implants you get, and what the dentist charges. And you may save even more if you go through a dental discount plan such as Plan for health, which gives you good discounts on most dental services.
Hence, the same-day dental implant is the best option for those who run short of time. Well, any dentist who does normal dental implants can do same-day dental implants too, but not every dentist will do them. That's why you should speak to your preferred dentist first. The reason that not every dentist will perform same-day dental implants is that they need the expertise to do that.
Implants Pro Center©, San Francisco, offers a consultation at your convenience. You can learn more about dental implants and Implant Pro Center's treatment approaches. Find out today how dental implants can change your life. At Implants Pro Center©, San Francisco, we take all primary dental and medical PPO insurances, along with Medicare, thereby decreasing your anxiety about the expense of dental implant treatment or any oral surgeries. A tremendously experienced and caring team will give life-long care, maintenance, and assistance. Implants Pro Center©, San Francisco, is also decked with all the modern technologies like CT-Scan, Intravenous Sedation, Platelet Rich Fibrin, etc. to present nothing less than the best of services. You will be entirely at ease for any of your surgeries.